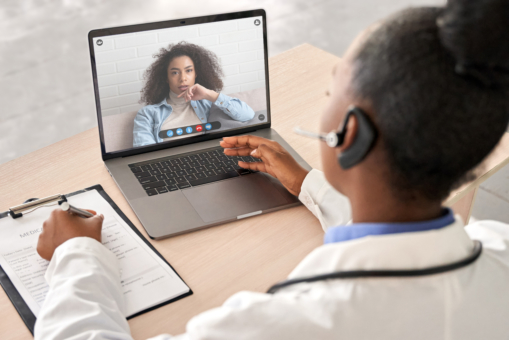 In an era where technology transforms every aspect of our lives, healthcare is no exception. Telemedicine is revolutionizing how we access medical care, and its popularity is skyrocketing, especially in recent years.
But what exactly is telemedicine, and why is it considered the future of healthcare?
Telemedicine is the practice of remotely providing medical care through the use of telecommunications technology. It means, for instance, you can consult with a medical professional from a medical clinic in New York City, New York, without leaving home.
This is more than just a convenience; it's a life-changer for those who live in remote areas, have mobility challenges, or have a tight schedule.
One significant benefit of telemedicine is its efficiency. With a virtual appointment for medical care in New York City, New York, you don't need to worry about commuting, waiting in crowded rooms, or taking time off work. This saves time and reduces the risk of spreading illnesses.
Furthermore, telemedicine ensures that specialized care is accessible to everyone, regardless of location. If you need a consultation with a specialist in internal medicine in New York, you don't have to travel miles; a virtual appointment brings that specialist to your living room.
Of course, telemedicine doesn't replace traditional healthcare but complements it, offering an alternative with several benefits that fit our increasingly digital world. Moving forward, it's poised to become an integral part of a more personalized and accessible healthcare system.
Interested in exploring telemedicine for yourself? At Arthur R. Dove, M.D.P.C., we embrace this exciting future, providing telemedicine services tailored to your needs. Contact us today to find out how we can connect you with quality care from the comfort of your home.
Disclaimer
Blogs, content and other media uploaded online are for informational purposes only. Contents on this website should not be considered medical advice. Readers are strongly encouraged to visit their physician for health-related issues.