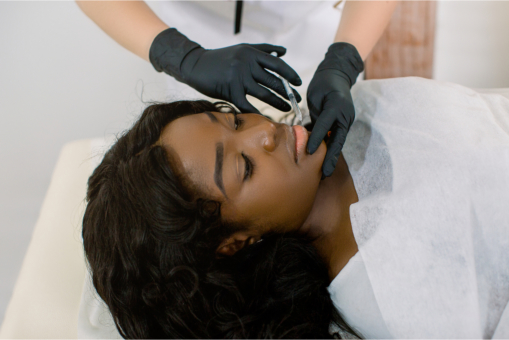 In the fast-paced world, maintaining one's confidence and appearance is paramount. We understand the importance of projecting a poised and confident image.
When it comes to your well-being and exceptional female rejuvenation services, trust matters. Dr. Arthur R. Dove, a seasoned expert in internal medicine in New York, leads a dedicated team that specializes in female rejuvenation. With years of experience and a commitment to the latest medical advancements, you can be confident that you're in safe hands.
Laser Hair Removal

Unwanted hair can be a hassle and a blow to confidence. Our clinic offers state-of-the-art laser hair removal, a precise and effective method to achieve silky-smooth skin. Unleash your confidence without the worry of constant maintenance.

Skin Tightening

The rigors of business ownership can take a toll on your skin. Our advanced skin tightening treatments are designed to rejuvenate your skin's elasticity and vibrancy. Radiate confidence as your skin looks and feels revitalized.
Our medical clinic in New York City, New York offers more than exceptional services; it offers an experience. Amidst the bustling energy of the city, step into our clinic for a moment of respite and transformation. Our services are tailor-made for the modern business owner seeking a renewed sense of self-assurance.
When it comes to female rejuvenation, we serve as a distinguished provider of medical care in New York City, New York. We are dedicated to helping you regain your confidence. Let our expert team guide you through the journey of revitalization, so you can face your business endeavors with unwavering self-assurance.
Experience the difference at Arthur R. Dove, M.D.P.C. Contact us today for a consultation and step into a world of rejuvenation tailored just for you.